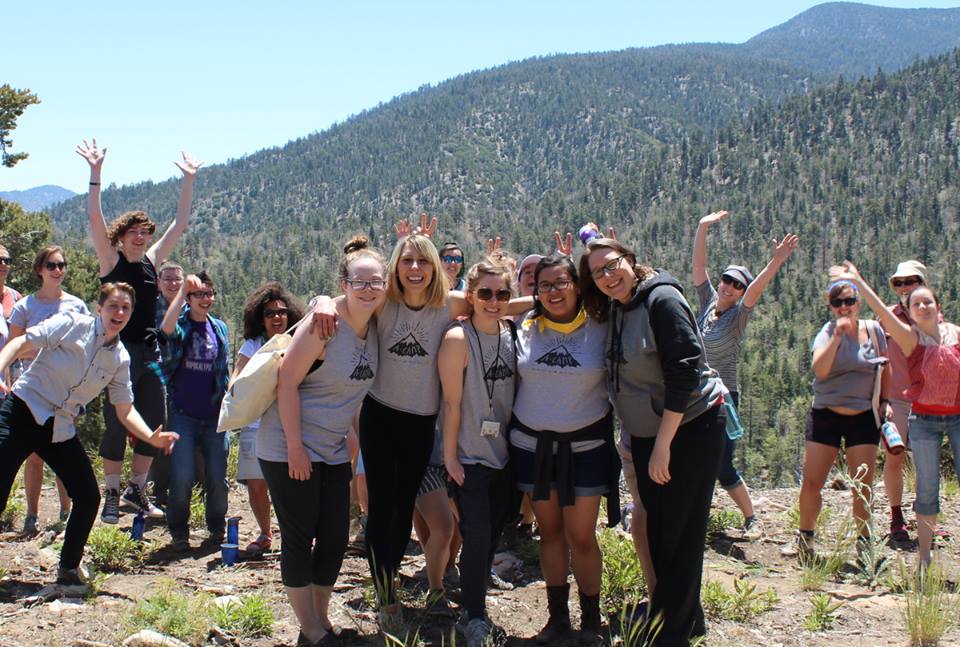 A-Camp
A-Camp is a week-long conference and retreat for lesbian, bisexual, queer and transgender women, transgender men and non-binary people. I was part of the camp staff team from 2013-2018, where I facilitated conversations and created programming. In my role as QTPOC Co-director from 2016-2018, I helped ensure A-Camp was inclusive and welcoming to people of color in its programming, talent selection and creation of camp policies.
Some A-Camp workshops I created and/or facilitated:
QTPOC Fireside Chat
QTPOC Speakeasy
Wild Tongues: QTPOC Writing Hour
Taco Tuesday Live!
Pop's Cocktail Shoppe: Riverdale Trivia
Chingona Chats and Crafts
---
In addition, I've been invited to speak on panels pertaining to LGBT media and my role as a senior editor at Autostraddle.
Reaching Out MBA (ROMBA) Out Women In Business Conference, New York City, March 2018
LBTQ+ Women in Media Panel
This panel will explore recent changes within digital media and social networks that have created opportunities for the LBTQ+ community to establish forums for meaningful engagement and open dialogue. Panelists include executives who are driving change in the industry and creating content that explores political, economic and social issues with a queer lens.
Reaching Out MBA (ROMBA) LGBT MBA and Business Graduate Conference, Boston, October 2017
The Business Case for LGBTQ Visibility in Media
Much of the LGBTQ movements' success to date has been attributed to making our community accessible and relatable through media. Whether of it's an episode of "Transparent" or a news story that profiles a LGBTQ executive, each media piece can have it's impact. This session will explore how media has been effective for the movement and how it can play a role in our next chapter.

---
Podcasts
I've also been interviewed about my experiences as a queer Latina in the podcasts below.

Jotxs y Recuerdos, February 2019
Radio Menea, Episode 39: La Frontera, October 2017